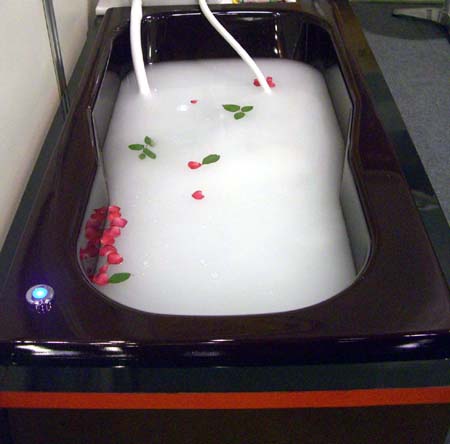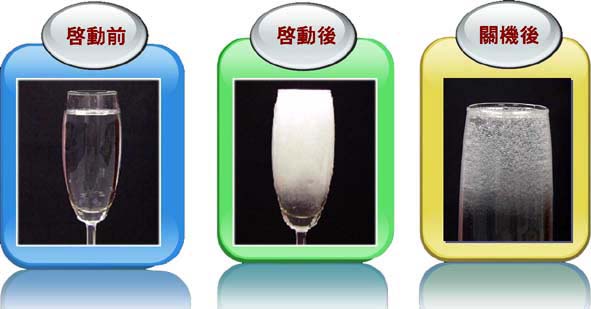 Nano bubbles are not milk, in fact, through the dual core patented technology, the water will be converted into milk white nano ultra micro bubbles with high oxygen, high moisture content.
MMB magnetized energy milk bath machine with the use of molecular collisions and ultra high frequency magnetic wave cutting principle, not only the bubble will become more small, more can make the water molecules nano. A new generation of MMB dual core technology can produce higher anion clusters, efficacy more high, and the effect is better, because water molecules through the nanometer therefore able to quickly penetrate the skin pores, remove all the old horny, clean the deep pores. Highly oxygenated magnetized water molecule penetrates into the skin pores, increase skin moisture degree and blood oxygen content, and can accelerate the body's blood circulation, promote metabolism.
MMB magnetized energy milk bath is not only a beautiful and healthy effect, but also a great revolution in the history of bath.